Our Life in Boots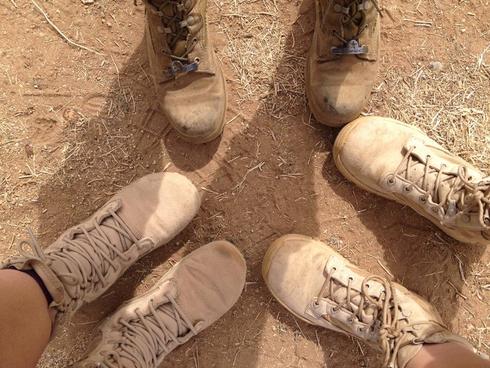 What I learned from Life in Boots?
Life in boots is hard! Our military sacrifice so much for our freedom. They are not given the respect they deserve. Some have given the ultimate gift, and others come home injured, visibly or invisibly. When they do come, they must learn to deal with the effects of war. Some go back multiple times. They get weary, yet, they never stop. They never quit!
We started running in boots to bring awareness to PTSD in combat veterans and to honor those men and women who gave their life for our freedoms. It has always been and will always be about them; little did we know that we would learn a little about life while doing so. Every step in boots provide us a lesson and a reminder of what our purpose is.
We live in America, the home of the FREE because of the BRAVE!

Pain brings Purpose and Passion!

Everyone has a story! It's time to tell it!

God can use anyone to inspire others, if you let HIM!

One-time failure is NOT Failure!

Keep moving forward! Quitting is not an option!

Sometimes, your story is told the loudest when you feel you are at your lowest!

Attitude determines whether you win or lose!

Enjoy life – it may be a roller coaster, but you are exactly where you are supposed to be!

Battle Buddies are FOREVER! You can't break that bond!

Blog Access

To access our current blog, click below.

To access our blog archive, click below.
Please note: You will be directed to an offsite website. To return from that site, simply click the Combat Boot Diva link to the right.